Best Residential Solar Panels For Aesthetics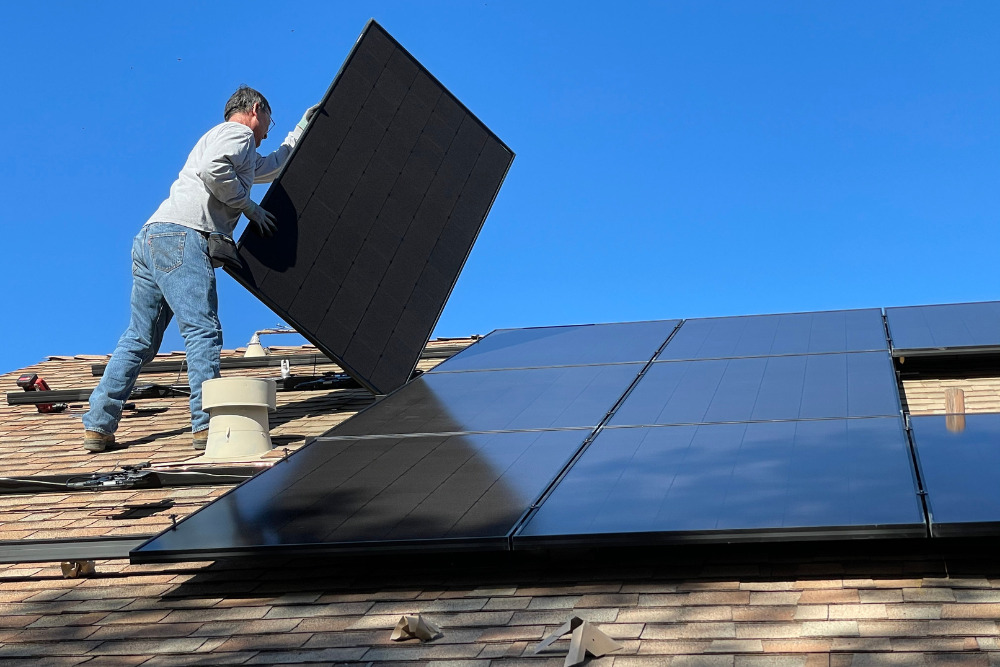 Discover the top residential solar system panel options that prioritize aesthetics without compromising on performance, allowing homeowners to seamlessly integrate renewable energy while enhancing the curb appeal of their homes.
What Are The Different Types Of Solar Panels?
When enhancing the aesthetic appeal of residential solar panels, all-black ones have gained significant popularity for their cohesive and sleek appearance. These panels, designed with black back sheets, black frames, and black photovoltaic cells, seamlessly blend with the roof and create a visually pleasing integration.
Moreover, pairing all-black panels with SolarSkin can be an excellent way to enhance the curb appeal of your solar panel installation, especially if you're not pleased with the aesthetics of traditional solar panels or you're battling your HOA for approval.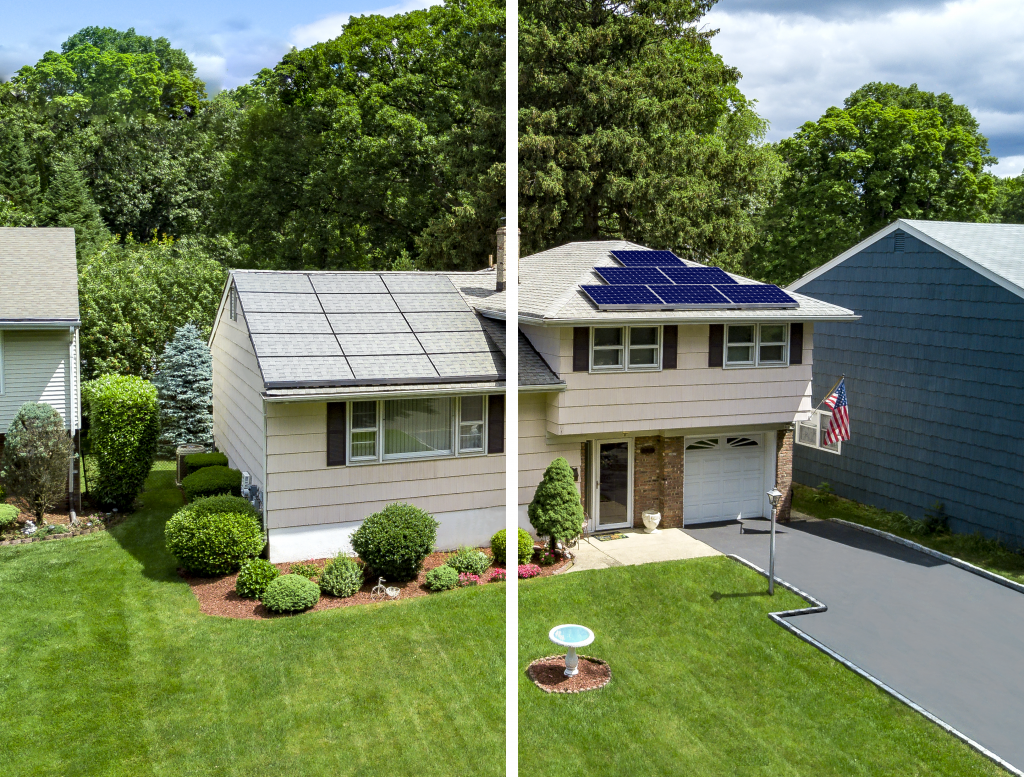 Black And White Backsheets
The choice of back sheets and frame colors can significantly impact the aesthetics of residential solar equipment.
Black back sheets are commonly preferred for their ability to blend seamlessly with dark solar cells, creating a uniform appearance.
This cohesive look is especially desirable for installations with solar energy panels mounted on rooftops or integrated into the building's design.
White back sheets reflect more sunlight, reducing the panel's operating temperature and enhancing performance. While this makes sense for efficiency, the trade off is the characteristic "waffle" or "checkerboard" appearance that many homeowners consider an eyesore
Monocrystalline & Polycrystalline Solar Panels
Polycrystalline and monocrystalline solar panels are two commonly used types of photovoltaic modules. The key difference lies in the composition of the silicon material used in their construction.
Monocrystalline (or mono) panels are made from a single crystal structure, resulting in a uniform dark black color and high efficiency.
On the other hand, polycrystalline panels are made from multiple silicon crystals, giving them a blue-speckled appearance and slightly lower efficiency.
Both types of solar panel systems have their advantages, with monocrystalline panels offering higher efficiency and polycrystalline panels providing a more cost-effective option. The choice depends on individual preferences, budget, and energy needs.
Both have an expected lifespan of about 25 to 30 years. Many high-end monocrystalline panels even come with a 25-year warranty and performance guarantee for minimum energy production level at that time.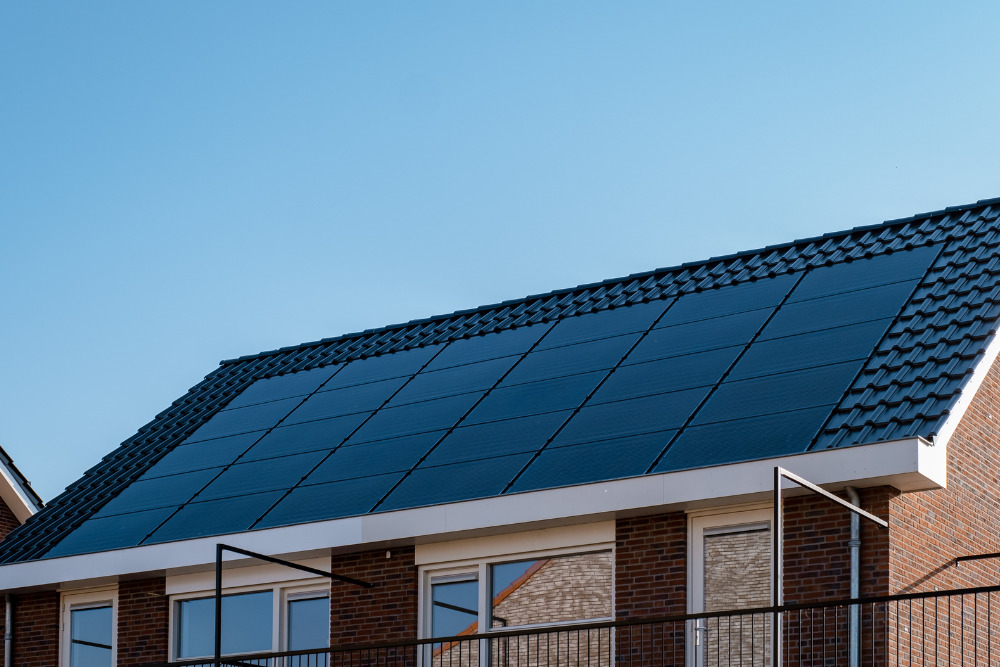 Our Top Picks For The Best Residential Solar Panel Providers For Aesthetics
SunPower: Most efficient solar panels with a high-performance warranty
SunPower panels are renowned for their high-efficiency panels and offers a 25-year product warranty. Their all black SunPower® X-Series Residential Solar Panels have the highest efficiency rating.
REC: Best innovation for half-cut cell technology
The Alpha Pure Series 410W All Black panels have gained popularity among homeowners who value performance, durability, aesthetics, and fine workmanship in their solar energy system.
Panasonic: Best high-temperature, high-output
Panasonic is a leader in the solar industry. Their EVERVOLT® K Black Series Solar Module features a temperature coefficient of 0.26%/°C, which allows them to exceed 20% panel performance efficiency in high-temperatures, making these panels ideal for small spaces and hot climates.
Q CELLS: Best high-efficiency zero-gap technology
Q CELLS is the first solar panel manufacturer pass the new "Quality Controlled PV" of the independent certification institute, T.V Rheinland. Their Q.PEAK DUO BLK ML-G10+ is a 400W all black residential panel with zero-gap technology that improves efficiency. A panel warranty guarantees at least 86% power at 25 years.
Silfab: Best panel manufactured in the U.S.
The Silfab Elite all black panels promise a sleek and beautiful installation, while its proprietary X-pattern technology and conductive back sheet technology reduces cell gap and improves efficiency.
AXITEC: Best high performance bifacial solar module
The AXITEC AXIblackbipremium XXL HC all black solar panel generates up to 25% more power output by using bifacial technology, which produces power from both sides of the panel.
Canadian Solar: Best all black PERC modules
Canadian Solar's HiDM All-Black high-density PERC solar panels feature low power loss for enhanced efficiency over traditional silicon solar panels.
JinkoSolar: Best high-efficiency mono-facial panel
JinkoSolar specializes in high-efficiency affordable solar panels. Their Tiger Mono-facial all black panel produces 360-380 watts, and uses tiling ribbon and half cell technology to eliminate gaps and improve efficiency to near 20%.
Tesla: Best for transparent pricing and availability
Another notable player in the solar industry is Tesla, with their innovative solar power systems. Paired with a Tesla solar battery, their all black panels provide an aesthetically pleasing and energy-efficient solution to homeowners in all 50 states. The company is known for its affordable, transparent pricing, installation costs, and price match guarantee.
What To Expect From Solar Panel Installation
Professional installation companies that specialize in rooftop solar are well-versed in industry standards and can offer peace of mind during the design and installation process.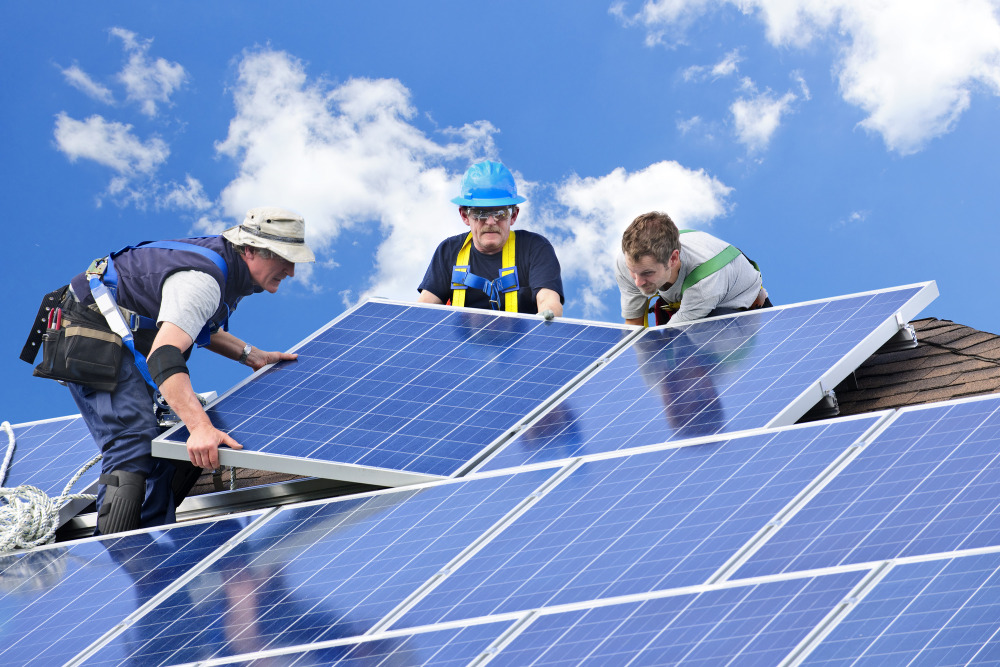 DIY solar panel installations are an option for those with the necessary skills. But, designing a system with the appropriate number of panels for your roof space and energy needs, applying for the correct local permits, and installing the system is a major DIY project for the average homeowner. Miscalculating your solar needs or incorrectly installing the system can reduce the solar panel efficiency.
Most homeowners agree that when you're making such a large investment in clean energy to reduce or eliminate your electricity bills, working with a professional is well worth the time and money.
Not to mention, professional solar companies will help you understand what contributes to the cost of solar panels and how you can reduce your upfront costs and lower your energy bills through tax credits, rebates, and other local incentives.