How innovative brands can use SolarSkin to achieve their sustainability goals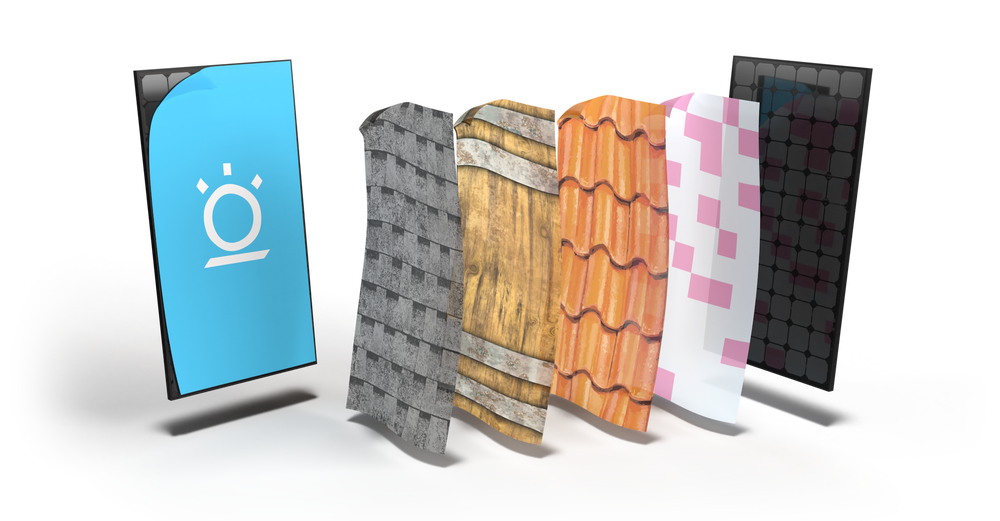 A key component of success for brands in today's day and age is identifying what trends are guiding the market forward. This allows businesses to stay relevant, even as both technology and consumer behavior drive constant change. Sustainability has become an indispensable part of product consumption, as ,66% of consumers would be willing to pay more for a brand that showcases such ideals.
Consequently, brands are not only starting to make sustainability a key part of their CSR strategy, but they are also striving to communicate their commitment to sustainability in a way that reaches millions of present and future consumers. Today, such communication is primarily limited to annual sustainability reports, but this doesn't always reach the audience when several brands vie for the consumer's attention. Are there innovative ways brands can go sustainable and showcase it in an immediately visible way, without greenwashing?
That's where SolarSkin comes in. SolarSkin by Sistine Solar is a way in which your brand can showcase its commitment to sustainability, while also directly reducing your carbon footprint. With SolarSkin's aesthetic technology, you can hit sustainability and marketing goals all at once.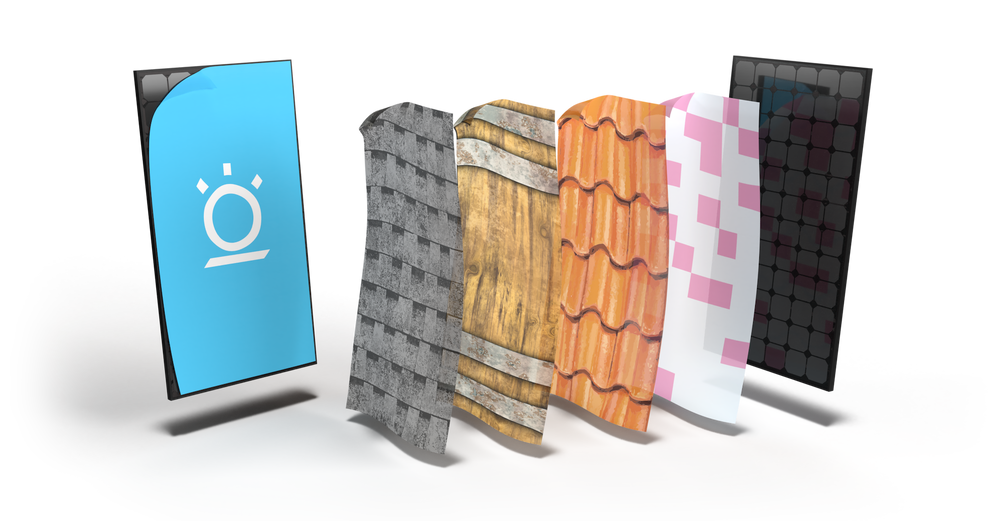 We are going to look at three examples of how well-known brands have leveraged SolarSkin to do so, and additional ways your brand can use SolarSkin as an advertising medium.
SolarSkin helps Vermont brewery debut world's first custom-branded solar
nAs the most awarded rye whiskey maker in the world, WhistlePig takes its brand value seriously. So when its leadership team decided to solarize its distillery in idyllic Shoreham, VT, it was important to them that the end result was both sustainable and iconic.
In SolarSkin, WhistlePig saw the perfect solution. Not only could they generate clean and efficient solar power, but they could also do so in a beautiful manner that put the spotlight on their brand and elevated it like no other. The end result was the world's first custom-branded solar, an awe-inspiring celebration of WhistlePig's commitment to sustainability.
Over its lifetime, this uniquely branded SolarSkin array will reduce 814 metric tonnes of CO2 emissions
Companies typically struggle with having a limited CSR budget to implement their substantial sustainability agenda. The WhistlePig example shows that SolarSkin can solve that pain. By creating true marketing value from their investment, brands can significantly increase the ROI of going solar. Put another way, brands can now tap into their marketing dollars to achieve their CSR goals.
Minneapolis real estate firm finds SolarSkin an architect's dream
If celebrating the brand name was the chief draw for WhistlePig, paying tribute to its brand colors was the attraction for Ackerberg. The esteemed Minneapolis-based real estate firm has always been a leader in sustainability, with LEED Gold certification, green roofs, and EV charging stations just a few in the long list of measures implemented at its MoZaic East building in uptown Minneapolis.
When it came time to adding solar to the facade of the building, Ackerberg was determined that it paid homage to the hues of its brand identity. Contrary to traditional blue solar, they envisioned an artful, colorful solar demonstration that played off the purple and light blue metal tones of the building. Enter SolarSkin.
In partnership with the architects at Alliance, the Sistine team developed a custom design featuring 24 distinct and different patterns each with a unique configuration and distribution of shades of purple and subtle blue. Outfitted across the facade in a wave-like pattern, the design is, in the words of Ackerberg's Mike Munson, "a trailblazer in creative solar technology in the Twin Cities and U.S. as a whole". Like Ackerberg, corporate offices across the nation can use SolarSkin to make their solar connect emotionally with the public.
Element Hotels elevates guest experience with solar canopy
Is there a way solar could be further utilized to elevate the consumer experience? Sistine's partnership with Element Hotels in creating a ,solar powered canopy that can recharge your phone as you sit underneath it, proves there's no limit to what inspired design and function can do with advanced aesthetic solar technology. Element, known for its sustainably-minded design, wanted a charging solution that was eco-conscious but also valuable to their guests. With SolarSkin, they were able to get both these things, in addition to a beautiful design that is emblematic of nature for their eco-minded visitors.
A place to socialize, relax, and recharge, this SolarSkin project cohesively ties together crucial components of versatile solar energy and design. The canopy has also implemented LEDs that allow the lighting and relaxed space to have continued use at night.
These three examples show the distinct ways brands have leveraged SolarSkin to showcase their commitment to sustainability. WhistlePig spotlighted its brand name, Ackerberg celebrated its brand colors, and Element added to its brand experience. They are all examples of the power of design to transform an otherwise industrial-looking technology such as solar into a customizable element that can be woven into a brand's fabric.
How SolarSkin can amplify the message through off-premise installations
The full marketing power of SolarSkin comes into play in off-premise highly trafficked areas. With SolarSKin, companies now have the means to think big. Advertising in this way opens brands up to consumers they wouldn't have reached otherwise, demonstrating their support of renewable energy.
Imagine seamlessly integrated solar that reaches 92 million Americans annually. That is what brands could achieve should they pursue solar advertising at airports.
Or stadiums across the nation, where fans flock and are surrounded by a slew of interactive, enticing advertising media. There are countless ways SolarSkin could be implemented into this already existing pool of advertising.
Popular shopping malls and rooftops visible from busy highways are other highly desirable locations to get the word out.
Or universities, which saw nearly 20 million students in the fall of 2019.
Not to mention the number of solar farms that are popping up across the US. How powerful it would be to showcase your brand's mission in action through this platform.
SolarSkin is the answer for companies that want to broadcast their dedication to environmental issues, while also bringing it back to the business issue of effective marketing strategies. For more information, ,step here.