California Mandate and Why Solar is a Home Necessity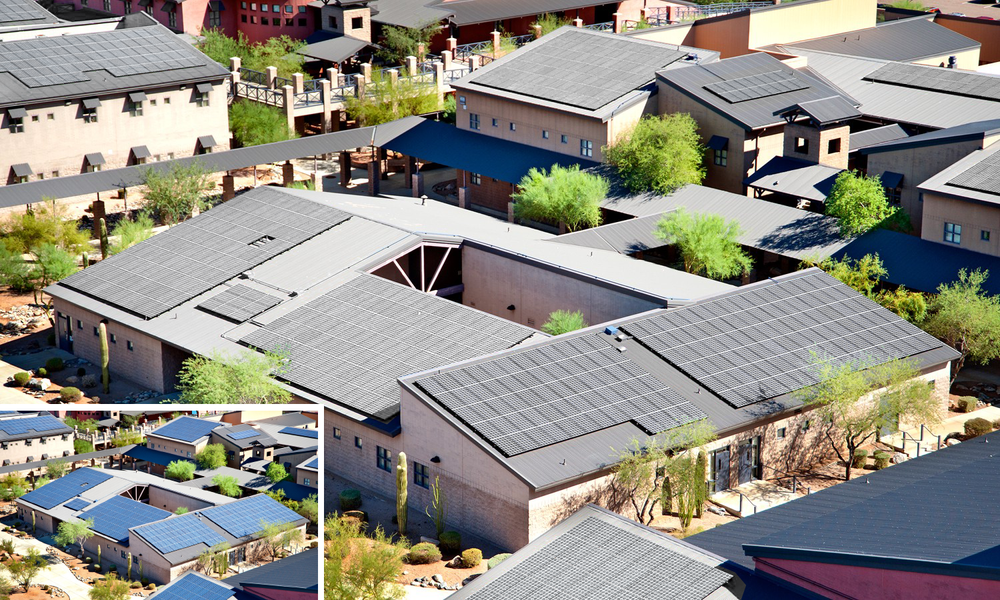 For many homeowners, solar may still feel like an unattainable goal due to financial, aesthetic, or other barriers. But recent legislation and changes in the collective attitude towards solar energy on residential homes may prove very crucial for many who wish to procure their own solar systems in the coming years. In 2018, California instituted a mandate that all new homes up to three stories must be built with solar PV systems beginning in 2020. While COVID-19 and other factors have somewhat watered down these regulations, this landmark mandate nevertheless emphasizes how the housing market is shifting. Buyers will see many changes as they look for new homes, and with solar's ability to ,increase your home resale value, this renewable technology is well on its way to becoming a staple of the residential market.
Homeowners without solar will soon need to consider how they frame themselves to the housing market and prospective buyers. Moving forward, there are several reasons why you should consider solar a necessary part of your home (if you haven't already), and the questions you should be asking.
What changes can be expected due to the California housing mandate?
Though there have been numerous challenges presented to all industries, including solar, this mandate is another means by which solar will be propelled forward in the coming years. SunPower, the leader in deploying solar panels on new homes, works with ,13 of the top 16 largest California home builders. Prior to the mandate, they had already built 30,000 new home systems. An uptick in the opportunities for solar companies to work with builders, and to serve the expanded market of builders who are now required to utilize solar, will result in more and more solar installations each year.
We may also see an increase in the number of ,community solar projects, which has mutual benefits for homeowners and builders alike. It allows members of a community to share the assets of solar, without needing to install the panels on their own homes, whether for financial or aesthetic reasons. Builders also see reduced labor costs for large scale projects.
How does this change the US housing market?
The most pressing point — mandates like these normalize solar. Homes without PV systems will soon see themselves at a disadvantage. Outside of California, ,many states are expected to follow suit in requiring solar power, making it as prevalent as other commonalities you see in homes — such as refrigerators or fireplaces.
Solar will simply become another expected feature for many new home buyers. This, in turn, may prove positive as the ,prices for solar continue to go down. Additionally, homeowners also have the option to ,add solar to their mortgage loan, which in turn may yield smaller interest rates.
What are the advantages of going solar on a new home?
While there are many reasons to consider solar, building on a new home gives the homeowner the opportunity to optimally design their system. What does this mean? It means that certain considerations that drastically impact the modules' performance — such as southern facing exposure, avoiding shading from trees, and optimal roof pitch — can be accommodated right from the outset when designing your home. Such an implementation allows both buyers and sellers to reap the benefits of a high quality and high performing system.
When tackling solar, homeowners also get the opportunity to think about battery storage, which we touch on briefly in our post on ,solar adding to home resale value. Solar panels plus battery storage equals energy security, which in increasingly uncertain climate conditions may prove crucial to a homeowner's peace of mind.
Further, mortgage financing is the cheapest way to finance solar and it is easy to roll the solar into the mortgage loan when building it in tandem with the new home.
Aside from all the above, factoring in solar during the new home construction allows homeowners to consider aesthetics from the get-go and maximize the long-term value of their house. They will have the opportunity to research aesthetic solar options that best fit the style of their home.
How can SolarSkin solve the aesthetic issue of solar and add value to your home?
As mentioned previously, new homes are more advantageous when it comes to going solar. You have control over placement, size, orientation, and aesthetics. While many believe you have to sacrifice curb appeal in going solar, SolarSkin remedies this issue. SolarSkin is an aesthetic overlay that can cover any solar module. These films are custom designed to match any roof style, whether asphalt shingles, clay tiles, concrete, metal, slate, or any others. It can be any color or pattern, transforming conventional blue panels into cohesive elements of your home. A terracotta pattern was used to blend in the panels on this California home, elevating the solar experience like never before.
In addition to aesthetics, SolarSkin gives you peace of mind in terms of performance. They have been tested for long-term durability, perform at 16-20% efficiency (comparable to other top solar modules on the market), and protect your panels by blocking the harsh UV rays from the sun. In today's market, there is ample evidence that ,solar increases the value of your home. At Sistine, we have seen this firsthand. A few months after his SolarSkin installation, a Weymouth (MA) homeowner decided to take a job in Florida. During the process of selling his home, SolarSkin was listed as a key feature, and his home picked up a 20% premium over others in the area.
Having solar alongside SolarSkin is the most ideal situation for a new homeowner. SolarSkin is the solution to a consumer market that values sleek designs and aesthetic technologies. For more information on how your panels can be optimized for style and performance, check out our ,four tips on maintaining aesthetics with SolarSkin, or get a quote directly at ,www.sistinesolar.com.