Increase Your Home's Resale Value with SolarSkin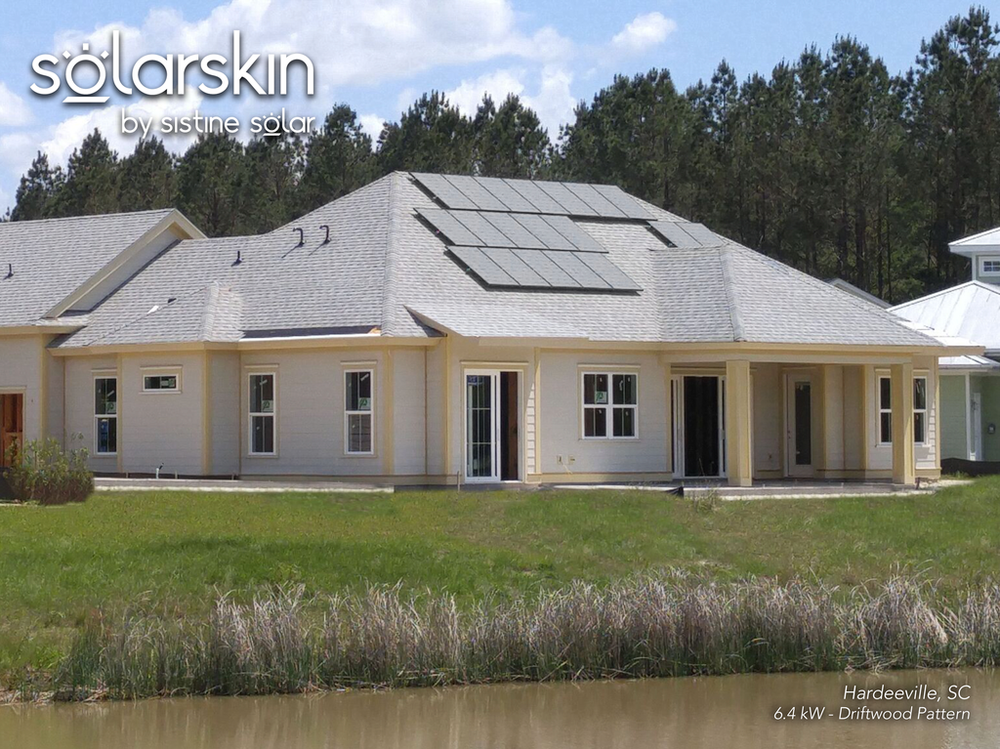 Solar panel installations have been around in the residential market for decades. Like outdated solar technology, the misconceptions of solar and its impact on your home's value are becoming more and more obsolete. The list of benefits to installing solar nowadays is quite lengthy.
What does the data say of solar's ability to raise your home's value? Zillow, the online real estate information provider, collected data on homes with solar and what implications that had on their value. What they found was that ,,solar increases a home's value by 4.1% on average against comparable homes without solar panels. In some places it's higher, like New York City that boasts an increase of 5.4%, while lower in others. Riverside, CA sees an increase of 2.7%, but across the board you never see a decrease in value no matter where you live.
Additionally, those who pay the upfront cost of installing solar ,will likely recoup the cost of the solar system when they sell. Some studies have found buyers willing to ,,pay upwards of $15,000 in premiums for homes with an average-size photovoltaic energy system. Not only do they sell for more, but they sell faster. The National Renewable Energy Laboratory (NREL) ,found that solar homes sold 20% faster across several subdivisions built by different California builders. What we're seeing here is buyers more eager to purchase homes with solar, and more apt to pay a premium for the benefits solar brings. Study after study yields these results, but may overwhelm those looking to understand why. We're here to break down the three main reasons solar opens you up to numerous benefits when it comes to your home's value.
Walk into a new home with zero electric bills
The first (and likely the most obvious) — having a solar system already installed on your home eliminates many of the barriers people face when going solar in the first place. The process of finding the right installer, evaluating the best place for panels to go, and the installation costs are already taken care of. Best of all? You're most likely walking into a new home with zero electric bills. There's no need to worry about a return on investment because you didn't have to invest in the first place. New buyers won't have to pay a dime for electricity, and could even run up credits if they use less energy than the previous family. The convenience and savings here of a pre-installed system make homes with solar very desirable for buyers.
Many residential markets are already going 'net-zero'
Having solar panels on your home brings you closer to a net-zero energy consumption, which is becoming the new normal in many areas. A net-zero building has the potential to produce as much energy as it would consume in a year. California has become a leader in beginning this movement. Though ,many building companies have already become leaders in building net-zero homes, a California mandate was instituted that would require most new homes up to three stories high to be built with solar rooftop panels beginning in 2020. These regulations have been watered down now with COVID-19 (more on that ,here) but these sustainable goals enforce the direction the US residential market is taking, and how it may be worthwhile to make your home a part of it with solar energy.
Energy security in an unknown future
Efficiency has always been at the forefront of discussions when it comes to the future of energy, but now reliability has become a key player in the wake of natural disasters that can leave people without power for extended periods of time. One such way to ensure protection from unpredictable weather events is the use of batteries, which allows you to store your solar energy so you can use it at a later point. Many companies like Tesla have begun selling their own batteries, and there are several resources online that can help you ,find the best battery for your solar energy system.
A renewable energy source, like solar, accompanied by battery storage guarantees energy security in uncertain times. With recent environmental scares — hurricanes, wildfires, and the like — energy security brings you peace of mind when it comes to powering your home.
So what challenges still face solar in today's real estate market?
In spite of all the above benefits, there is still one key barrier to selling homes with solar. Aesthetically traditional solar is tough to sell, as bulky modules and bright inharmonious colors are a turnoff for many. Curb appeal is a huge part of selling a home, and some people may see solar as a detriment more than a benefit.
Small things like repairing walls, replacing facets, and adding flowers to walkways can make a big difference when selling a home. So what if there was a way to touch up your jarring solar panels to blend in more with the home's design? This is where SolarSkin comes in. SolarSkin is an aesthetic overlay that can transform any solar panel into the design you choose, and match any surrounding roof color, regardless of material. In the same way solar has an upfront cost that pays off later, SolarSkin's beautiful transformation to your array will boost the value of your solar system and home all at once.
For homeowners who don't want to sacrifice style for sustainability, SolarSkin is the answer. We at Sistine Solar have seen this firsthand. At a Massachusetts solar installation, we transformed a typical rooftop system into a cohesive and visually appealing array with SolarSkin.
The client, Mark Waters, decided to go with a 'snow pattern' that would best suit his home's current coloring (see below). The versatility of options with SolarSkin makes it a possibility for all residential homes, and can be uniquely designed to match your desires.
However, Mark was soon offered a job in Florida following the installation. With his SolarSkin equipped home on the market, he picked up a 20% premium over other home's in the area.
This tangible proof of solar's power to increase home value would be all the more common with SolarSkin. SolarSkin bridges the gap between efficient, reliable technology, and beautiful aesthetics. For more information on our work, and how to best style your home with aesthetics in mind, see our ,Solar Style Guide or go to ,www.sistinesolar.com.