How Solar Panels Can Increase Your Home's Value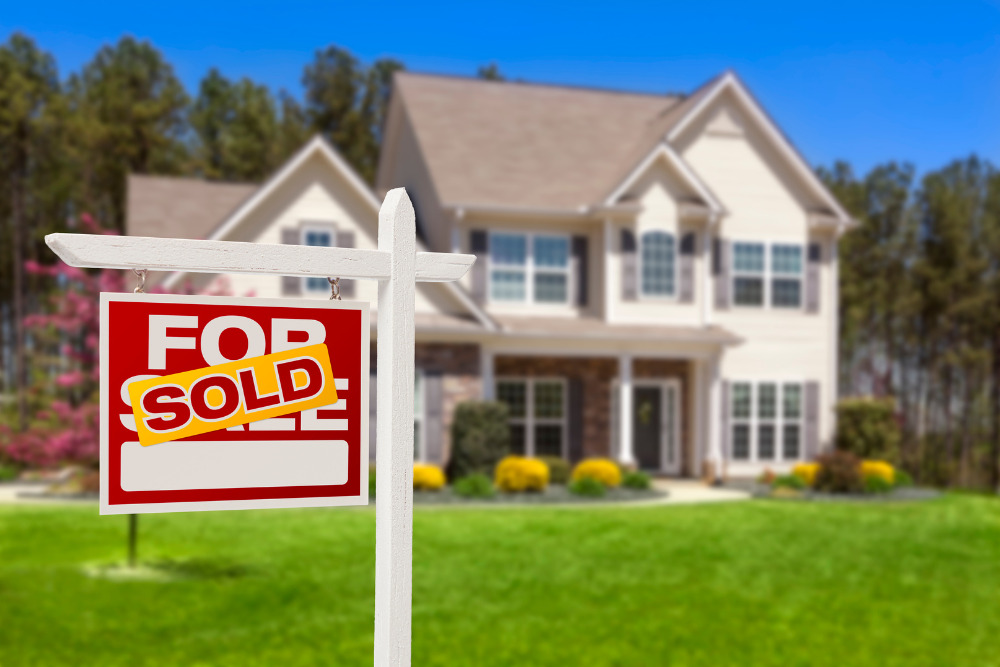 According to Zillow, homes with residential solar panel systems sell for around 4% more than comparable homes without solar, which is around a $9,000 increase in home value.
Reducing ‌monthly electricity bills and having an energy-efficient home is important to many homebuyers. As more homeowners are looking to reduce their carbon footprint and generate their own clean energy, homes with solar panels are fetching a premium in today's housing market.
What's The Return On Investment For A Solar System?
For an average American household, the return on investment for installing a ‌solar energy system is about 14%. Solar panel ROI depends on the following factors:
Upfront installation costs
Solar incentives like state rebates, net metering, and tax credits
Inspection fees/permits
Maintenance and repair expenses
Overall solar system efficiency
Electricity rates in your area
Yearly energy usage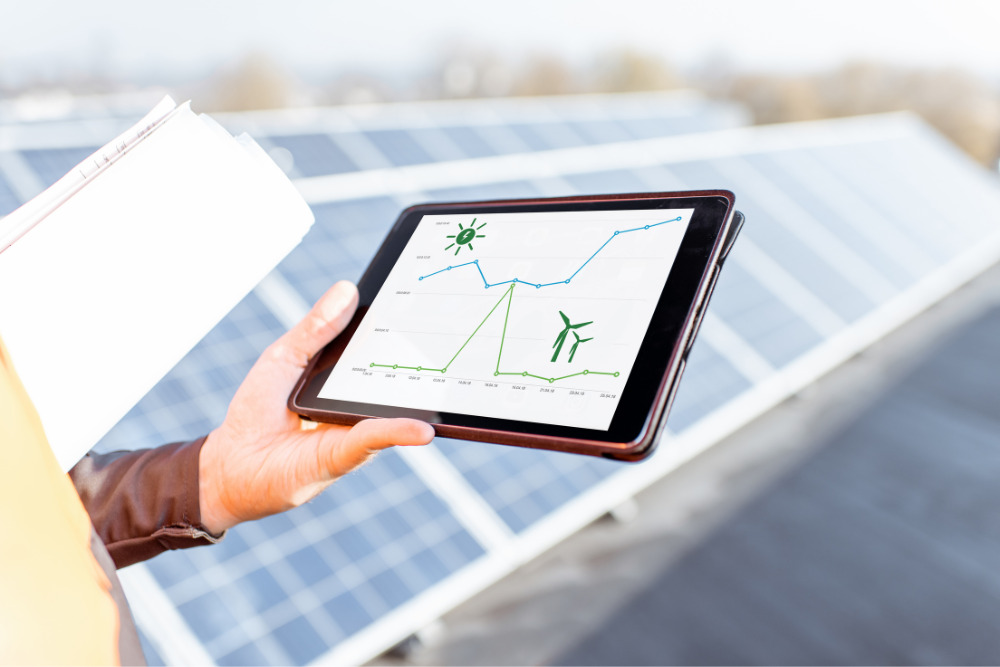 ROI varies from state to state as well. Some states, like Texas, New Mexico, and Iowa, make going solar more attractive with higher incentives. Rhode Island, New York, Idaho, and Colorado also have an ROI above 20%.
Other states, like Georgia, Hawaii, Connecticut, Alabama, and California, have some of the highest electricity costs of the nation. Homeowners in these states will have a shorter payback period to reach their ROI.
To calculate the solar payback period (the amount of time needed to get the return on investment), you can plug in the relevant numbers into an online solar ROI payback calculator. These include the solar panel cost, installation, and electricity costs, as well as the yearly usage from your utility company and the federal solar tax credit.
Between solar incentives and year-round sun, New Mexico has the highest ROI on solar in the country, at 51.4%. Surprisingly, Florida (the Sunshine State) has one of the lowest ROIs on solar, at just 12.5%.
Do Solar Panels Increase Home Value?
According to the National Renewable Energy Laboratory (NREL), multiple studies showed that homeowners and potential home buyers recognize the increase in property value with a solar system.
Each dollar in reduction of utility bills increases the value of your home by $20. Moreover, US ‌solar-powered homes tend to sell for about 4% more than comparable homes without a solar array, according to Zillow.
Increased energy savings from reduced energy bills help you get more financial leeway for home improvements and repairs before selling. Potential buyers will also appreciate the added value of a home with solar, as they'll start saving money on energy costs from the get-go.
Solar power systems with a transferable warranty play a big role in solar home sale prices. Solar panels typically have a 10 to 25-year product warranty and a 25-year performance warranty, so it's a long-term investment. If the warranty is transferable, your listing real estate agent can use that upgrade to help market your home. Check with your manufacturer if there are any restrictions regarding the new owners.
Do Solar Panels Increase Home Insurance?
Although solar panel installation doesn't affect most standard insurance policies directly, your premium may increase due to:
Increased coverage. When you make any major home improvements or additions and your home value increases, your dwelling coverage should increase as well. If replacing your solar panels would be an important part of rebuilding after a catastrophe, it's important to review your coverage and increase it to include the average cost of a new solar power system.
Wind/hail damage on rooftop solar systems. The coverage may be excluded, or you may need to pay additionally for solar panel insurance.
A separate structure installation. Ground-mounted panels or the ones on a detached surface (garages, carports, sheds) may require an add-on as well.
Solar leasing. Even though you're not the panel owner in this case, a leasing company may require you to purchase an insurance plan.
Equipment breakdown. Most home insurance plans cover the basic malfunctions of home appliances, but you may be required to cover some of the costs for future solar panel repairs or replacements upfront, especially more costly part of the system, like the solar battery (if one is installed for storing excess energy).
After any large additions or home improvements that add value to your home, it's always a good idea to review your homeowners insurance policy. Take advantage of free quotes to find a company that will protect your solar investment at the best rates.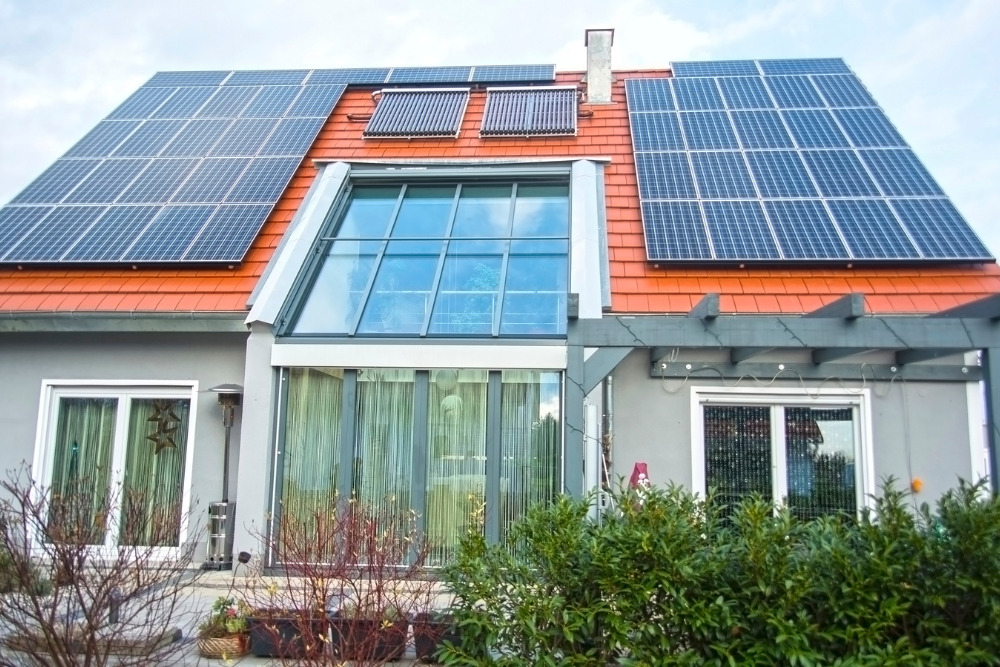 Will A Solar Panel System Depreciate In Value Over Time?
Solar panels gradually decline in performance and value. Even though they have great warranty coverage, they will still depreciate in about 5-7 years. How quickly residential solar panels lose value depends on the system type, your local tax laws, and the market conditions.
Will You Have A Hard Time Selling Your Home With Solar Panels?
Solar panels add to your property market value and are a selling point nowadays. Potential buyers are aware of the benefits they'll be getting with an already-installed solar panel system, so your house may sell even faster.
Keep in mind that leases from solar companies may make selling more difficult, as it comes with potential complications with transferability and additional obligations in terms of payments for future homeowners.
Aesthetics are also important. If you want to boost your chances of selling for more and quickly, add SolarSkin overlays to your panels during installation. Panels that blend in with the roof shingles or tile will be more attractive at resale and may add resale value to your home.