Solar Panel Financing For Low-Income Households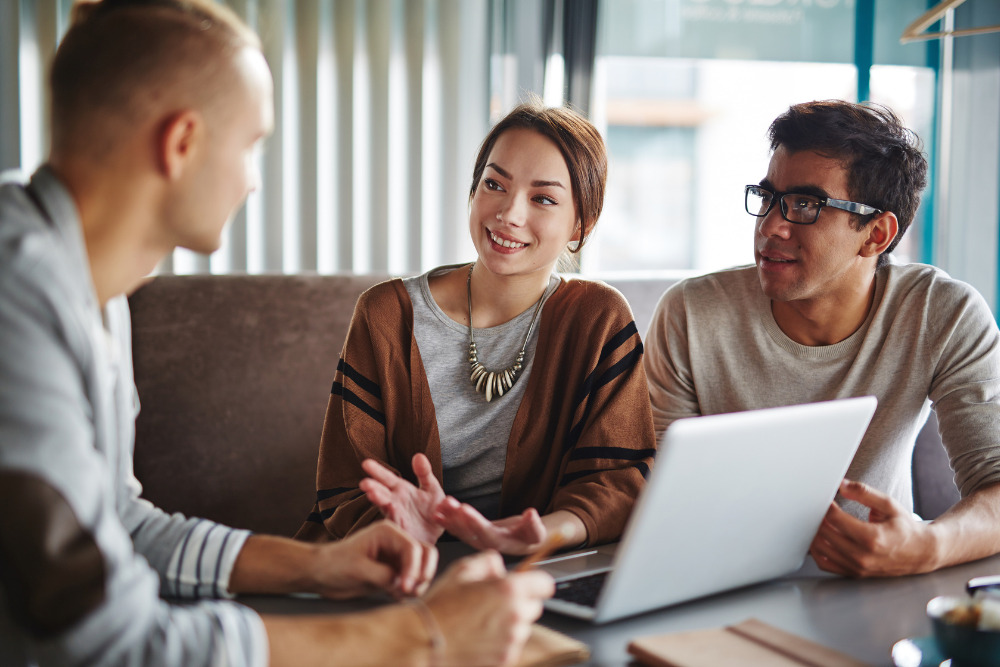 Various programs and initiatives have been implemented to support low-income families accessing solar panel systems through grants, loans, and incentives.
Initiatives that focus on overcoming financial barriers to solar energy in low-income communities offer flexible repayment options, income-based subsidies, and partnerships with community organizations. These programs provide low-income households access to renewable energy solutions, reduce their energy costs, and promote sustainability.
How Do Low-Income Households Finance A Solar Panel System?
Low-income households have several options to finance a solar panel system.
Government programs and grants assist low-income families in adopting renewable energy solutions. These programs often provide financial support to cover a significant portion of the upfront costs of installing solar panels.
Certain financial institutions offer low-interest loans or financing options tailored for low-income households. These loans typically have flexible repayment terms and affordable interest rates, making solar panel installation more accessible.
Community solar projects allow low-income households to benefit from solar energy without rooftop solar installation. These programs enable families to subscribe to a shared solar energy system in their community, often resulting in lower energy bills.
Some nonprofit organizations assist low-income households with low-cost solar panel financing. These organizations may offer grants, subsidies, or discounted installation services to make solar power more affordable. Homeowners who don't qualify for solar financing from a traditional lender due to their credit score should research local nonprofit assistance.
Partnerships between municipalities, utilities, and community organizations have facilitated innovative financing models, such as power purchase agreements (PPAs). PPAs allow low-income households to purchase solar power generated by third-party-owned systems at a predetermined rate, eliminating the need for upfront costs.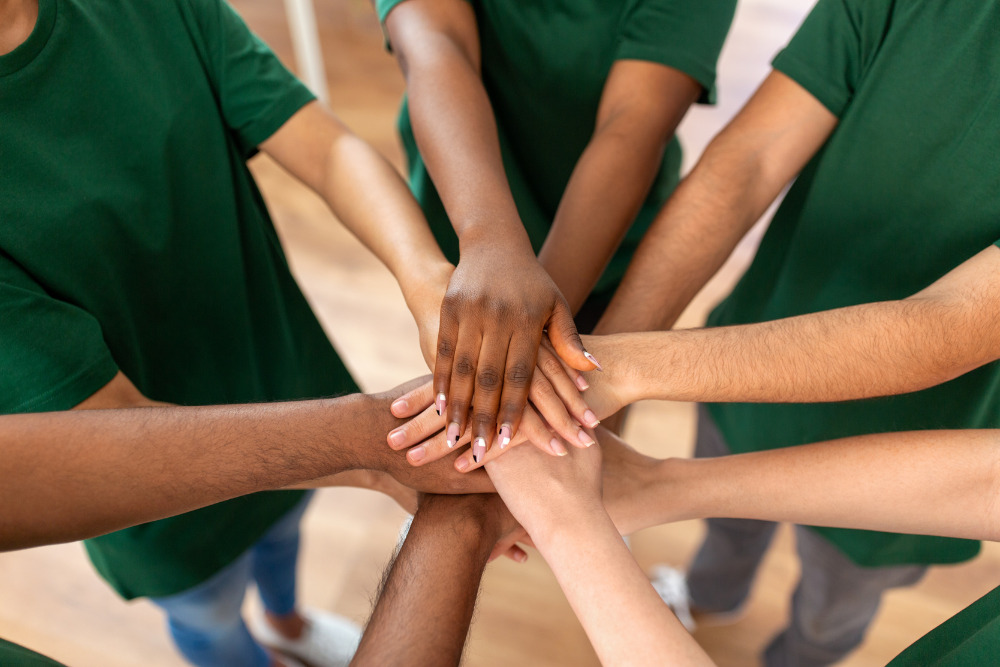 What Programs Are There For Low-Income Solar Financing?
Various programs have been implemented to facilitate solar financing for low-income families to promote equitable access to renewable energy.
Federal
This website provides a comprehensive list of Federal initiatives. Here is a selection of what they offer.
U.S. Department of Energy (DOE)
The Preliminary Assessment Guide for Integrating Renewable Energy into Weatherization assists states with WAP grants to see if renewable energy suits them before starting the process described in WAP Memorandum 024.
WAP Memorandum 024 assists states with WAP grants when they apply for approval to have a solar PV system included as a WAP option in their yearly plans.
The NREL Solar Savings-to-Investment calculator enables states with WAP grants to calculate how cost-effective a solar system is. The software uses data from the National Renewable Energy Laboratory (NREL) on solar system costs. The NREL also collates information on how states deal with solar data and electricity prices.
U.S. Department Of Health And Human Services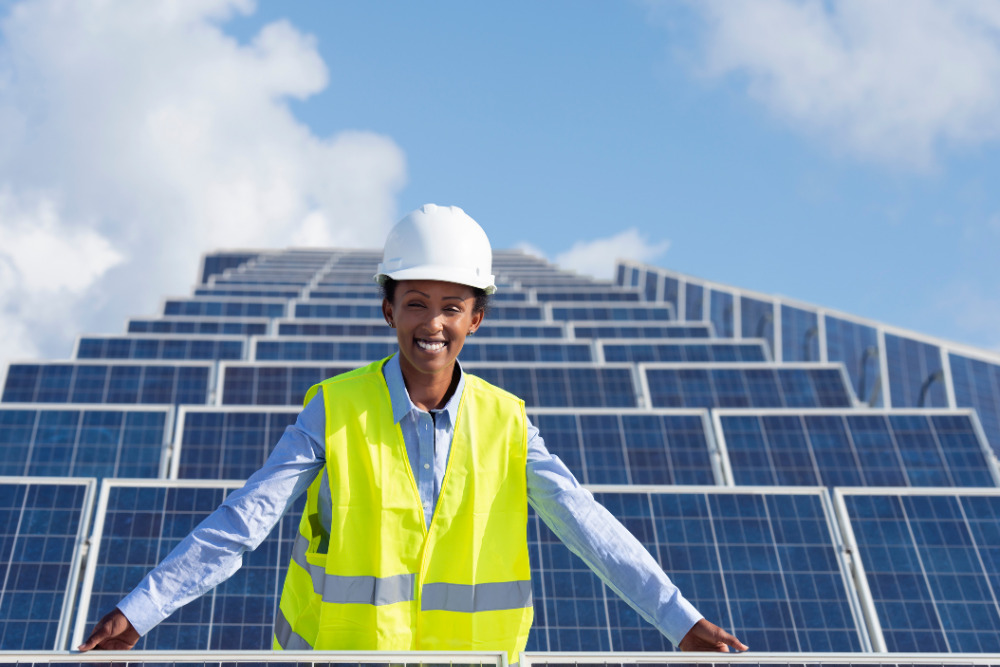 U.S. Department Of Housing And Urban Development (HUD)
U.S. Department Of The Treasury
The Internal Revenue Service and the Treasury Department specialize in regulations that control allowances for submetering Low Income Housing Tax Credit (LIHTC) utilities. They provide information about when a building owner or tenants pay any utility costs generated by renewable sources.
The Office of the Comptroller of the Currency's Community Reinvestment Act (CRA) is a hub for state and local governments, financial institutions, and neighborhood organizations to promote community banking services. It safeguards residents of racially defined neighborhoods against discrimination and high costs while meeting the financial needs of individuals residing in low- and moderate-income areas.
The Community Development Financial Institutions Fund's New Markets Tax Credit promotes community development and economic growth through tax credits that attract private investment.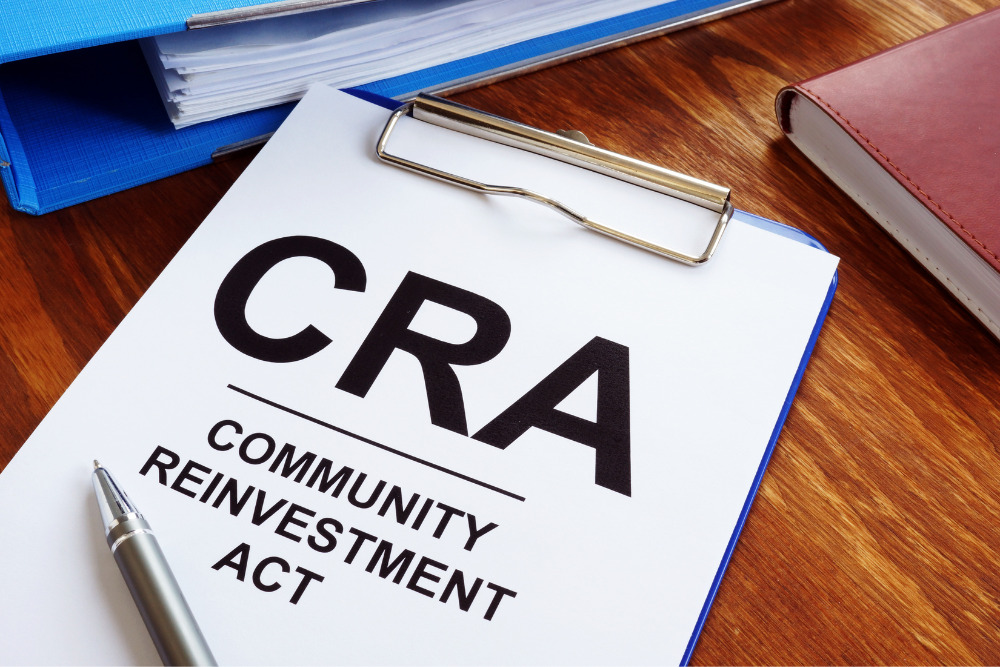 U.S. Department Of Agriculture
The Rural Energy for America Program helps agricultural producers and rural small businesses with grants for energy audits and renewable energy development.
The Rural Energy Savings and Energy Efficiency and Conservation Loan programs provide affordable loans for energy-saving projects.
The Rural Utilities Service improves infrastructure in rural communities, including sustainable renewable energy projects.
Renewable Energy in Highway Right-of-Way works with State Departments of Transportation to use highway right-of-way to accommodate renewable energy technologies like solar power.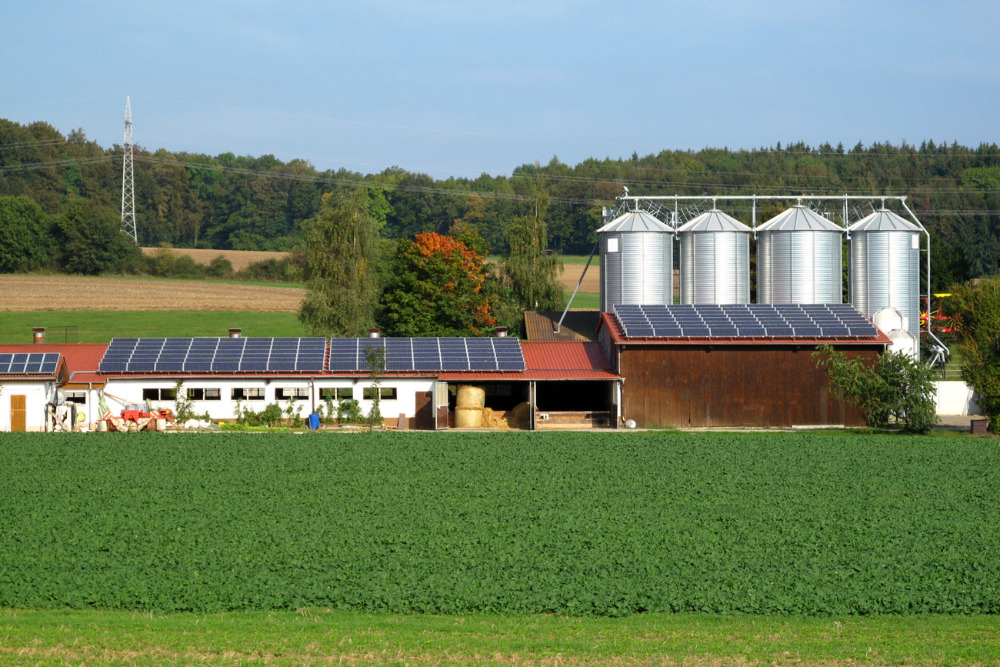 State
Some examples of state programs dealing with solar financing are listed below. Use the https://www.dsireusa.org/ website to find state-specific incentives, rebates, and tax credits using your zip code.
California Disadvantaged Communities Single Family Solar Homes Program (DAC-SASH)
The non-profit GRID Alternatives operates the DAC-SASH program, which subsidizes solar panel installations for low-income single-family homes. They allow $3,000 per installed kW, up to a maximum of 5 kW.
They also fund the remaining unsubsidized costs of solar panels and provide job training for the solar industry.
Qualifying homeowners must reside in a top-25% most-disadvantaged community (as identified by the CalEnviroScreen) and be eligible for the California Alternate Rates for Energy (CARE) program.
Further information is available via GRID Alternatives.
The California Solar Initiative Multifamily Affordable Solar Housing or MASH program helps multifamily housing unit owners install solar panels for their residents.
Colorado Rooftop Low-Income Program
The Colorado Energy Office (CEO) provides subsidies for solar panel installation in low-income single-family homes via the federal Weatherization Assistance Program (WAP).
Eligibility requires you own and live in the home and satisfy the income threshold related to the federal poverty level. The program is specifically for single-family homes, so multi-unit buildings are not eligible.
The installation of solar panels must meet CEO requirements and demonstrate a net benefit above cost.
For application details, visit the Colorado Energy Office or your local weatherization agency.
Hawaii Green Energy Market Securitization On-Bill Repayment Program (GEM)
The GEM program in Hawaii aims to benefit low-income households by offering fixed-rate loans for solar panels and energy efficiency projects. Repayment is integrated into the monthly electricity bill.
Eligibility is based on a history of timely electric bill payments rather than traditional credit measures, and both homeowners and renters can qualify. The loan obligation is tied to the household's electric meter, allowing easy transfer. Solar projects for residential properties must achieve a minimum 10% utility bill savings, including the repayment fee.
For further information, visit the Hawaii Green Infrastructure Authority website.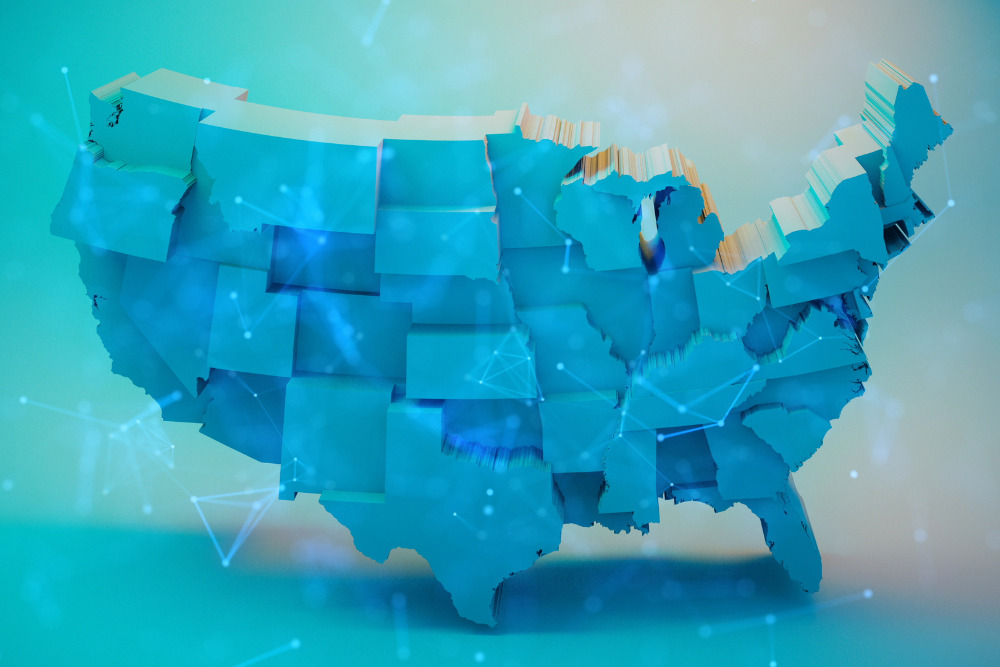 Illinois Solar For All Program
The Illinois Solar For All Program encourages solar panel installers to focus on lower-income households, leading to cost savings that can be transferred to consumers. Participants enjoy no upfront costs; ongoing fees are capped at 50% of the energy value produced, along with additional consumer protections.
Eligibility requirements include a household income of 80% or below the area median income or living in a designated environmental justice community.
Contact the Illinois Power Agency or an approved vendor for application information.
Massachusetts Solar Renewable Target Program (SMART)
The SMART program offers incentives for solar panel installation, providing owners with a rate per kWh of electricity produced. Additionally, a small bonus incentive is available for low-income property owners.
Applicants should visit the Massachusetts Department of Energy Resources website or reach out to local solar installation companies for more information.
You can find more information at the Massachusetts SMART Solar program.
Massachusetts Solar Loan Support Program
The MA Solar Loan Support program aids low and moderate-income households in securing affordable loans for solar panel installations, offering three incentives:
Up to 30% reduction in loan principal.
Up to 1.5% reduction in loan interest rates.
Loan loss guarantee for residents with poor credit
Minnesota Xcel Energy's Solar Rewards Program
Xcel Energy's Solar Rewards Program provides extra incentives for income-qualified customers. This includes up to $2,000 per installed kW to cover the cost of solar panels and an incentive of $0.07 per kWh produced by the solar system.
For further details, such as income requirements, refer to the Xcel Energy website.
New York Solar For All Program
The New York State Energy Research and Development Authority Solar For All program aids income-eligible residents in accessing solar savings without any upfront expenses. Qualified individuals can benefit from community solar farms and receive monthly bill credits ranging from $5 to $15, subject to income eligibility criteria.
Please note that the program is no longer accessible to National Grid customers. However, you can enroll straight away if you are a low-income utility customer of:
Central Hudson
NYSEG (Chenango, Otsego, Sullivan, and Delaware counties only)
Orange and Rockland
Oregon Solar Programs
Oregon residents served by Portland General Electric (PGE) or Pacific Power can benefit from two excellent solar programs. Even those outside the Portland metro area can access incentives through one of these programs.
The EnergyTrust Solar Within Reach program receives funding from PGE and Pacific Power ratepayers. PGE customers can receive $1.10 per watt of installed solar capacity, while Pacific Power customers are eligible for $1 per watt, up to a maximum system size of six kilowatts. Income eligibility is broad, with a family of four qualifying with an income below $112,860.
The Solar + Storage rebate program is available to all Oregon homeowners. Despite its name, homeowners need not install battery storage alongside the solar system to qualify.
Low-to-moderate income homeowners can save $1.80 per watt of installed capacity, up to a maximum of $5,000 (equivalent to about a 2.78 kW system). Families of four earning less than $100,210 per year are eligible for this incentive.
These programs can be combined, with the final expense after incentives also being eligible for the federal solar tax credit. By leveraging state programs and federal incentives, families eliminate 65% or more of the average total cost of adopting solar power.
Washington D.C. Solar For All Program
The DC Solar For All Program supports solar panel installation for single-family households through various initiatives like Solar Works DC, which offers solar installation training for job trainees and partnerships.
Eligibility requires a household income of 80% or below the area median income. Homeowners participating in the program do not own the solar panels but can lease them at no cost, receiving 100% of the clean energy generated by the system.
For more information, visit the DC Department of Energy and Environment website.
Are "Free" Solar Panels A Scam?
There are no companies or government programs that offer truly free solar panels. This is a misleading marketing tactic is typically used by solar companies or developers as a way to lure homeowners into a solar lease or power purchase agreement (PPA).
While these solar installations have $0 upfront cost to the homeowner, you're locked into a decades-long agreement to "rent" the panels or purchase electricity from a third-party provider, often at fluctuating rates that may not save you a lot of money over the long run.