Your Guide To Solar Energy Job Opportunities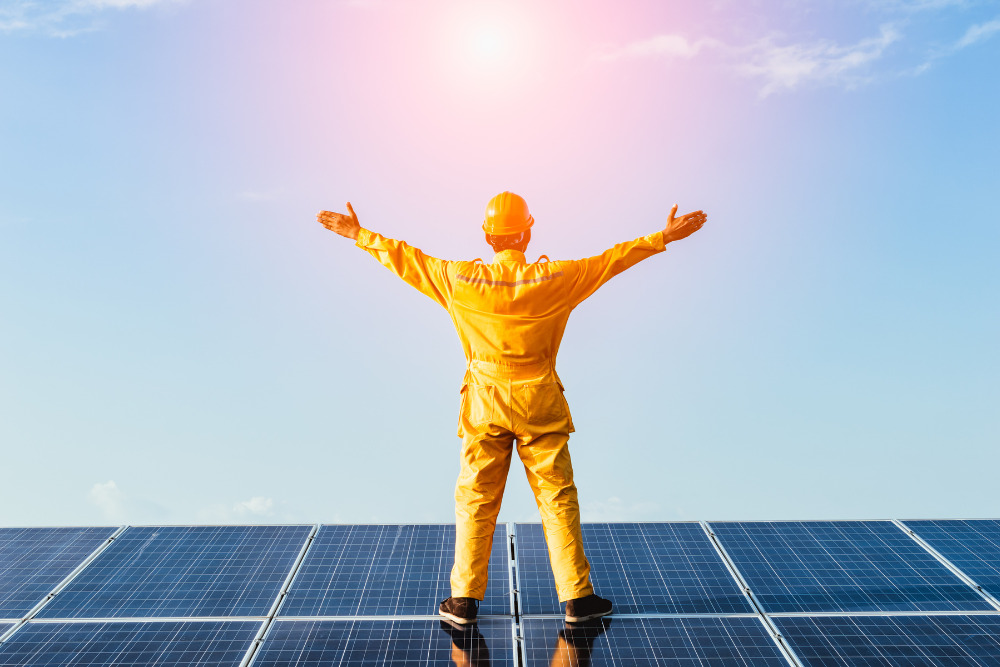 Whether you'd like to work part-time or full-time, there are many opportunities for eager job seekers in the solar photovoltaic industry.
Clean energy is here to stay, which is good news in many respects. As the population grows, current electrical grids don't present a sustainable option, and the solar job market is growing exponentially as a result.
Is Solar Energy A Stable Career Choice?
The solar industry's growth in recent years isn't only beneficial to the environment and consumer's bottom line. Those looking for a stable and exciting career with high growth potential are also in luck.
In North America alone, solar capacity has increased at an average annual rate of 20.1% per year between 2017 and 2022.
Types Of Jobs In Solar Power
If you're wondering where in the industry your skills fit, you have many options. For entry-level or seasoned professionals wanting to transfer their talents into a solar career, the solar energy industry is exploding with opportunities.
Below are some of the many areas in need of talent and the types of positions within those areas.
Manufacturing and Research
Salary range from $78,500-$115,000 per year.
Solar Engineer. Engineers design and develop solar panels and work toward increasing energy efficiency within the panels.
Materials Scientist. Researches and develops new materials for more efficient solar panels.
Quality Control Technician. Ensures the quality and performance of solar energy systems during manufacturing.
Solar Project Development
Salary range: $60,000-$120,500 per year.
Solar Project Manager. Oversees the planning, development, and execution of solar projects.
Site Assessor. Analyze potential installation sites (i.e., roofing or other appropriate space) for their solar energy potential.
Permitting Specialist. Handles the necessary permits and regulatory compliance for solar projects.
Solar Installation
Salary range: $37,000-$75,000 per year.
Solar Installer. Works onsite to install solar panels and racking on rooftops, ground mounts, and other structures.
Electrician. Connects solar panels to electrical systems and ensures proper wiring.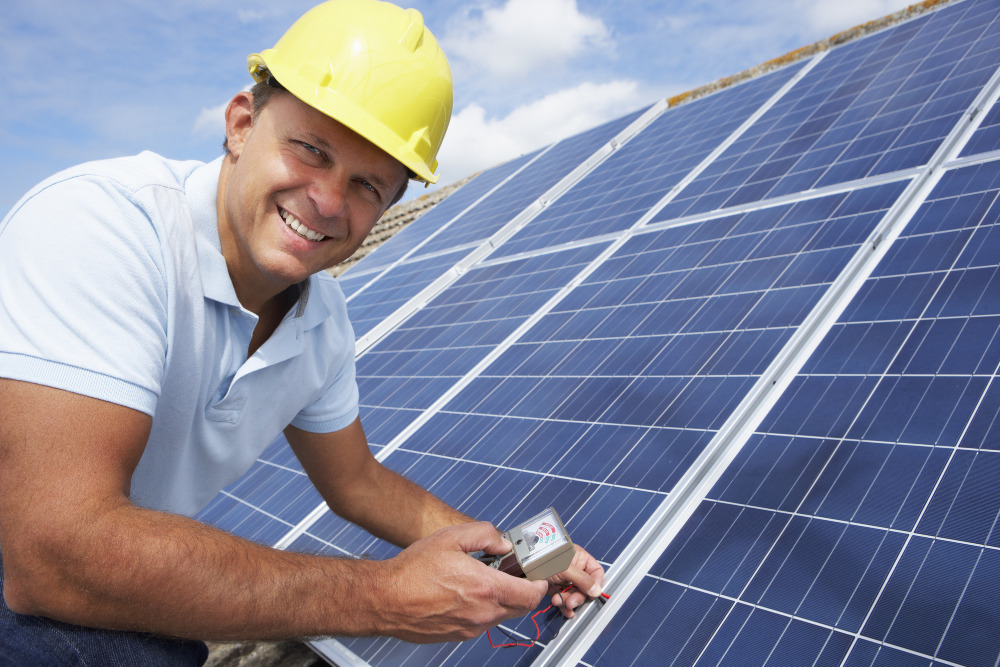 Solar System Design and Engineering
Salary range: $60,000-$86,500 per year.
Solar Designer. Creates detailed layouts and designs for solar panel installations.
Electrical Engineer. Designs electrical systems and connections for solar installations.
Structural Engineer. Ensures the structural integrity of solar panel mounts and installations.
Operations and Maintenance
Salary range: $40,000-$56,500 per year.
Solar Technician. Performs regular maintenance and repairs on solar panel systems.
Monitoring Specialist. Monitors the performance and power generation of solar systems remotely and troubleshoots issues.
Sales and Marketing
Annual earnings can be as high as $300,000 per year, depending upon the commission structure.
Solar Sales Representative. Solar sales consultants educate potential customers about solar options and sell solar solutions.
Marketing Specialist. Develops marketing campaigns to promote solar products and services.
Business Development Manager. Explores new markets and opportunities for solar projects.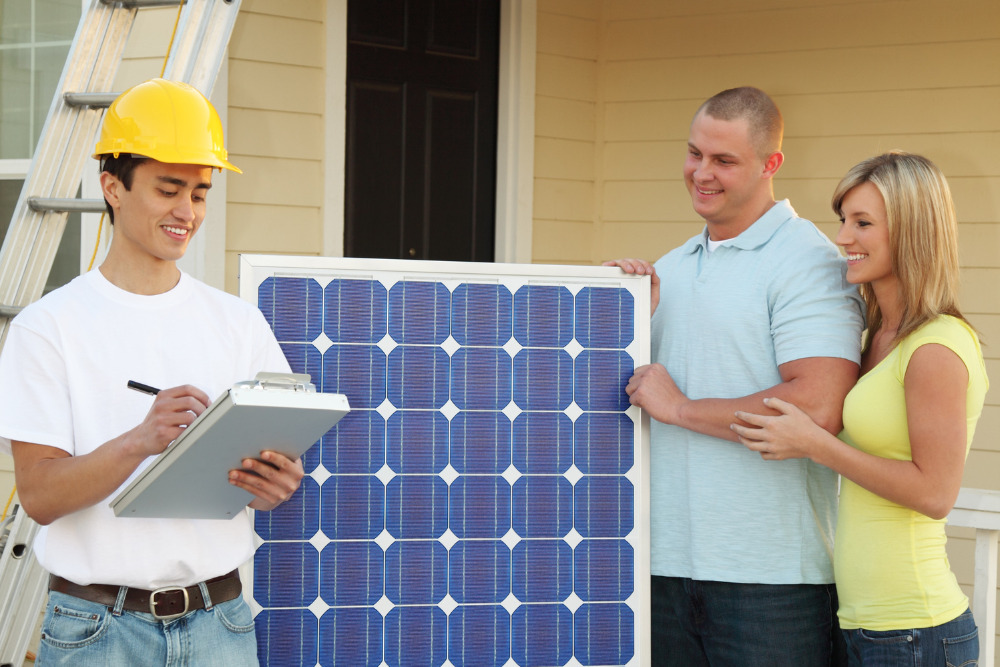 Research and Development
Salary range: $100,000-$150,000 per year.
Solar Scientist. Conducts research on new energy technologies and works to improve solar panel efficiency and technology.
Renewable Energy Analyst. Analyzes data and trends to inform policy decisions and industry developments.
Note: The above salary estimates can vary depending on the level of education, experience, and geographical location and should be considered a guide for general purposes.
How To Start A Career In Solar
Starting a career in the solar industry requires a combination of education, skills development, networking, and practical experience.
Check out these 7 basics to get you started:
Look for open positions that match your interests and educational background.
Fill in any blanks by gaining relevant skills. Depending on the specific role you're interested in, you may need to study or develop technical skills that match the position.
It's also important to polish your soft skills like communication, problem-solving, teamwork, and adaptability.
Research roles that are of interest to you. Most job descriptions will provide enough information to determine if the job may be interesting. From there, you can request an informational interview with people in the industry to gain more information.
Obtain any needed training or certifications. Solar industry certifications like the North American Board of Certified Energy Practitioners (NABCEP) certification can enhance your credibility and job prospects.
Network by attending industry events, conferences, workshops, and seminars related to solar energy to network with professionals in the field.
Organizations like the Solar Energy Industries Association (SEIA) also offer networking opportunities and resources.
Gain experience wherever possible. Internships or entry-level positions in solar companies or related industries are a great way to gain practical experience.
Be diligent about your job search. Tailor your resume to highlight your relevant skills, certifications, and experience in the solar field, then use industry-specific job boards and job posts on company websites.
You can also set up job alerts to be notified when specific positions become available.
What Is The Highest Paying Job In Solar?
Salaries in the solar industry can vary widely. It can be difficult to name one specific position as consistently the highest paid, especially since considerations like benefits and paid time off aren't universally the same.
In most industries, the highest degrees bring some of the highest salaries, which makes sense given the time and cost investment of higher education.
But it's not uncommon for those in sales or with technical skills that only come from experience to be amongst the highest paid in the field of solar energy.
The intangible aspects of work life should be considered as well. Location, work/life balance, and career fulfillment can often make up for an income disparity.