How To Find Reputable Solar Panel Installation Companies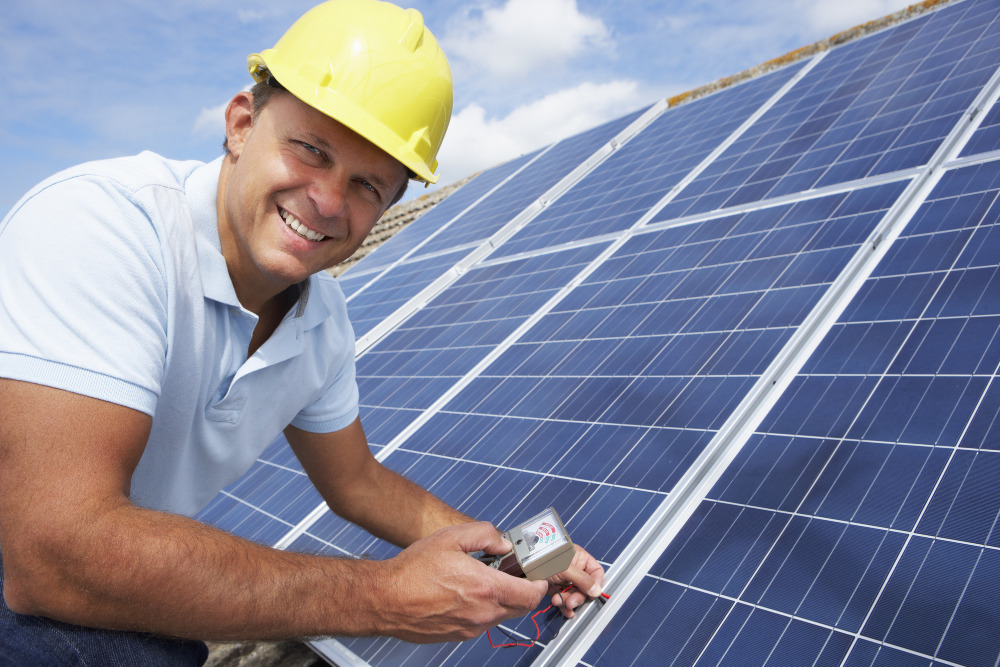 The number of solar companies and providers in this market may seem overwhelming, but with some guidance, homeowners and businesses can find the right company for their needs.
One of the biggest trends in home improvement is lowering energy bills by investing in the renewable energy provided by a solar energy system. As such, a quick Google search will likely net many solar installers in your area. When you've decided to invest in a solar power system, working with a company you can trust is crucial. Follow these tips to find a reputable solar company you can trust.
Why Reputation Matters
The best place to start when looking for a solar provider is by investigating the reputation of the companies in your area.
A company's reputation will give you insight on:
Quality of workmanship. Reputable companies are more likely to provide high-quality installation services. They have experienced in-house technicians rather than subcontractors, ensuring that the solar panels are installed correctly.
Quality of installation. The best solar companies will have earned a reputation for streamlined installations with few hiccups or inconveniences to home or business owners.
Reliability. Companies known for their reliability and professionalism are more likely to adhere to project timelines and commitments and reduce the risk of delays and inconveniences.
Customer service. Reputable companies prioritize customer satisfaction. They communicate effectively, address customer concerns, and provide a positive experience throughout the installation process.
References: A good solar installer will not hesitate to provide you with references so that you can view their past projects and speak to homeowners about their experience with the company.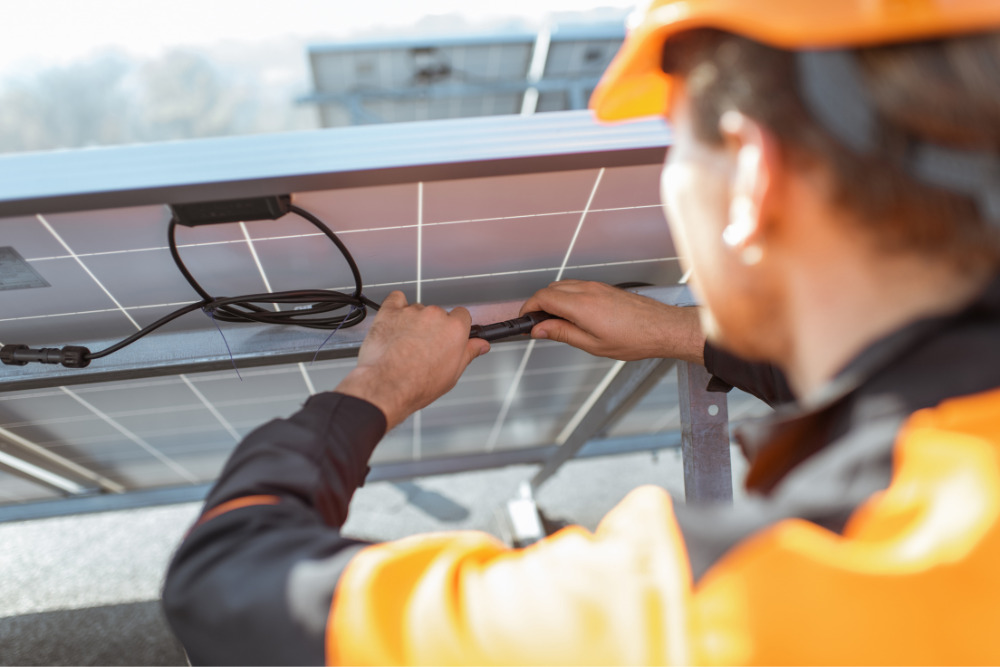 However, feeling comfortable with a company's reputation isn't the end of your research. There are additional factors that can impact your choice.
What To Look For In A Good Solar Installation Company
Solar power systems are a significant investment. To make the right choice and protect that investment, it's important to look at the finer points of an installer's offerings.
Start by searching for solar services and solar panel installation companies in your local area. Use search engines, online directories, and review platforms to compile a list of potential companies. Sites like EnergySage have a network of pre-screened local installers they will connect you with.
With that list in hand, you can begin a deeper dive into each company and evaluate the best option for your needs. Each company should have an informative and professional website, including a page dedicated to FAQs.
Among the areas to consider are the following:
Credentials. Look for licensed, insured, and certified companies to install solar panels. Check for certifications from reputable industry organizations such as the North American Board of Certified Energy Practitioners (NABCEP).
Trade association memberships. Established companies with a vested interest in their longevity and future will invest in continuing education for their employees and stay abreast of industry advancements. This is often achieved through trade association memberships like' International Energy Agency

 (IEA)

, SolarPower Europe

, previously known as European Photovoltaic Industry Association (EPIA),

International Solar Energy Society

 (ISES)

, and many others.
Longevity and years of experience. A company with a good reputation often has a longer history in the industry. This experience is how they'll have achieved their reputation and speaks to their understanding of solar technology, local regulations and evolving building codes, and adapting to changes in the market. It's also essential when considering warranties. A 25-year warranty isn't much help if the company doesn't exist in 25 years.
Reviews and referrals. A company's reputation is often reflected in online reviews, customer feedback, referrals, and word-of-mouth recommendations. Positive feedback from past customers can be a strong indicator of a company's credibility and reliability. However, ratings with the Better Business Bureau (BBB) are more reliable than customer reviews.
Equipment and materials used. High-quality solar equipment, such as solar panels, inverters, chargers, solar batteries, and other components, will help you understand how they justify costs and determine your maintenance requirements and down-the-line expenses.
Warranties and support. Trusted companies will typically offer a workmanship or installation warranty and a manufacturer's warranty. Reputable companies are also more likely to provide reliable post-installation support.
Safety and compliance. Solar panel installation involves extensive permitting, electrical work, and safety considerations. Reputable companies adhere to safety regulations and industry standards, reducing the risk of accidents or code violations during installation.
Upfront costs. Solar panel systems can come with a hefty price tag. Installation costs and the cost of equipment can vary between providers. However, an energy-efficient system should eventually produce a positive return on investment and lower electric bills.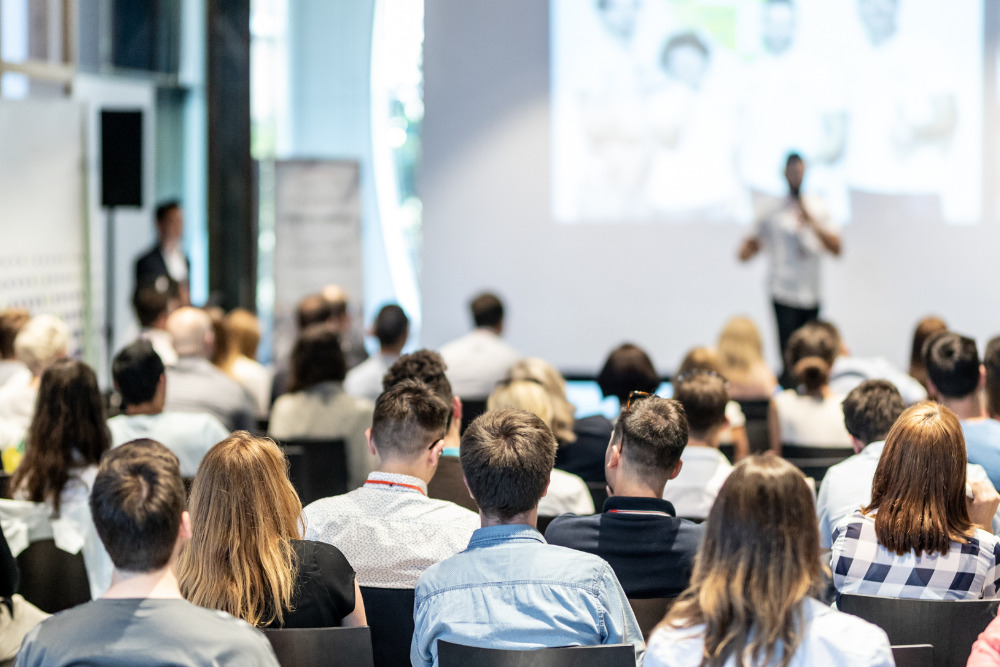 Additionally, you should do the following:
Get multiple solar quotes. Obtaining quotes from multiple companies will give you a sense of realistic costs. Most companies will provide a free quote as standard practice. Be cautious of quotes that seem significantly lower than others, as they might indicate subpar equipment or workmanship. Conversely, very high quotes might not necessarily guarantee better quality. Always make sure the quotes you're comparing are apples-to-apples when it comes to the type of equipment you're considering.
Ask about financing options. Solar financing, solar loans, solar leases, or in-house payment plans are often available. Some companies will also offer Power Purchase Agreements (PPA) that can make ownership more accessible without the high upfront cost. Reputable companies also often have partnerships with financing institutions and are well-informed about available incentives, like the federal tax credit, that can help make solar installations more affordable for customers.
Check for warranties. Inquire about warranties offered for both the solar panels and the installation work. A reputable company should provide warranties for their products and services.
Visit showrooms or offices. If possible, visit the showroom or office of the solar installation companies you're considering. This can give you a sense of their professionalism and dedication to the business.
Ask questions. Any reputable company should be able to evaluate your energy usage and recommend the best solar panels for your needs. They should also be knowledgeable about all rebates, incentives, and tax credits currently available.
Unfortunately, the solar industry, like any other, can have its share of scams and unqualified installers. Doing upfront research will help you choose a reputable company and minimize the risk of falling victim to fraudulent practices or poor-quality installations.
Most importantly, trust your instincts. After gathering all the necessary information, you need to choose a company that you feel comfortable with, and that aligns with your values and expectations.
Remember that the solar panel installation process is a long-term investment, so taking the time to research and choose a reputable company is essential for a successful and satisfactory experience.